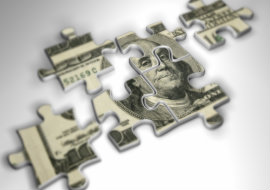 Business Analysis Checking
Charges for this business account are based on account activity. An earnings credit is calculated based upon the collected balances, and this credit is applied toward the monthly service and transaction fees, potentially offsetting the fees entirely.
Summary

Earnings credit calculated monthly to offset fees

$7 monthly service charge

Free online banking with bill pay

Free MasterCard® debit card

Overdraft protection available upon request

FDIC insured

Transaction Fees

10¢ per credit posted to account

17¢ per debit posted to account

5¢ per item deposited to account

7¢ per coin roll

35¢ per currency strap

An earnings credit is based on collected balances and applied toward these transaction fees each month. Your credit may completely offset fees, or reduce the amount owed.

There may be additional charges that are outside the account analysis.